We were delighted to welcome y5 and y6 students from Shanklea and Hareside Primaries to the JLV for an exciting author event with award-winning author, Ross Montgomery. Ross introduced his new book, Max and the Millions, by showing students a series of miniature carvings – some as small as the eye of a needle – which had inspired his story about a caretaker who mysteriously disappears and a tiny civilisation of warring people living in a pile of sand. Ross had students mesmerised with his dramatic reading and desperate to find out more! He also gave students tips for their own writing – read a lot, write a lot, always carry a notebook and always be on the look out for amazing things in the world.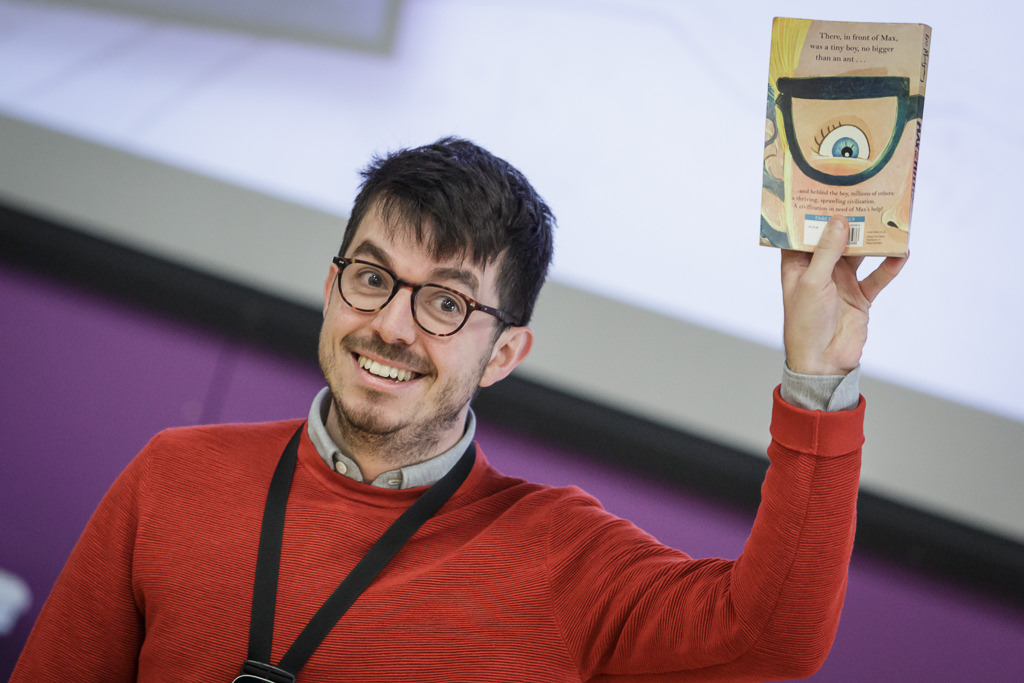 Ross proved so popular that we sold out of some of his books and had to order more. Hareside primary students told us "Ross was superb, we were hooked on his every word! I'll never look at sand in the same way again!" while Shanklea students said, We think he's one of the best authors we've seen. We're excited to share our books."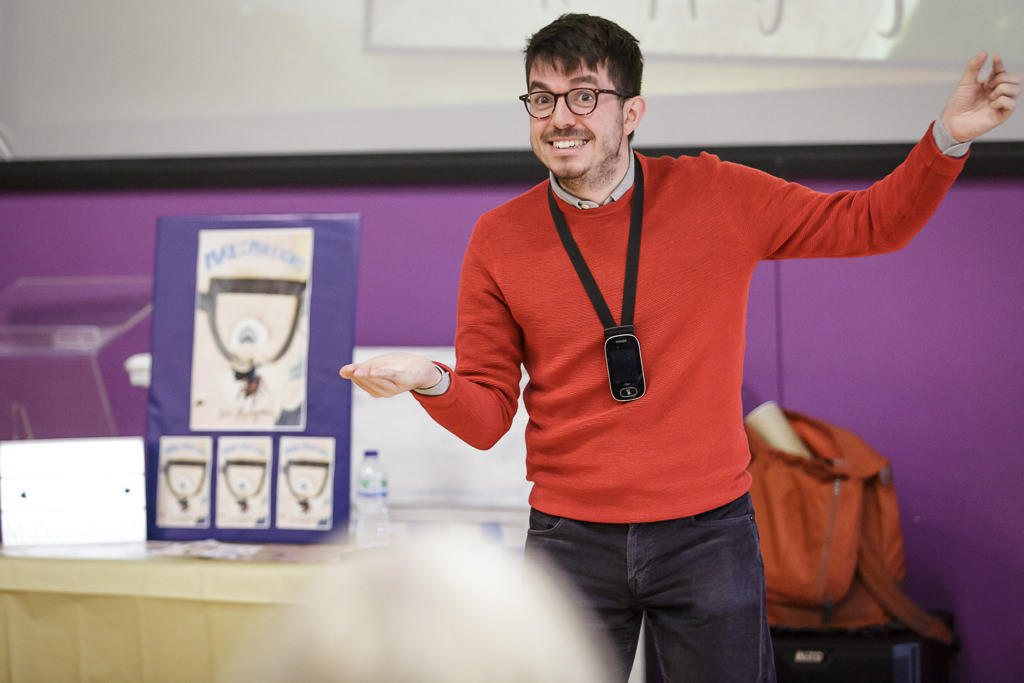 Ross himself said of the visit, "Just did an event at CLV – what a school!! They went above and beyond to make it special for me and the visiting schools and the result was fabulous."
We can't wait for him to come back and visit us with his next book.
Thanks to Hexham Book Festival for giving us such a fantastic opportunity.