From the moment they walked into the Hub, saw the giant goal at the front of the room and heard the Match of the Day theme tune, students knew they were in for an author event with a difference.  On Friday we were privileged to host our first ever Football School – a completely interactive event which walked y6, 7 and 8 students through a day at Football School – where EVERY lesson in the curriculum revolves around football.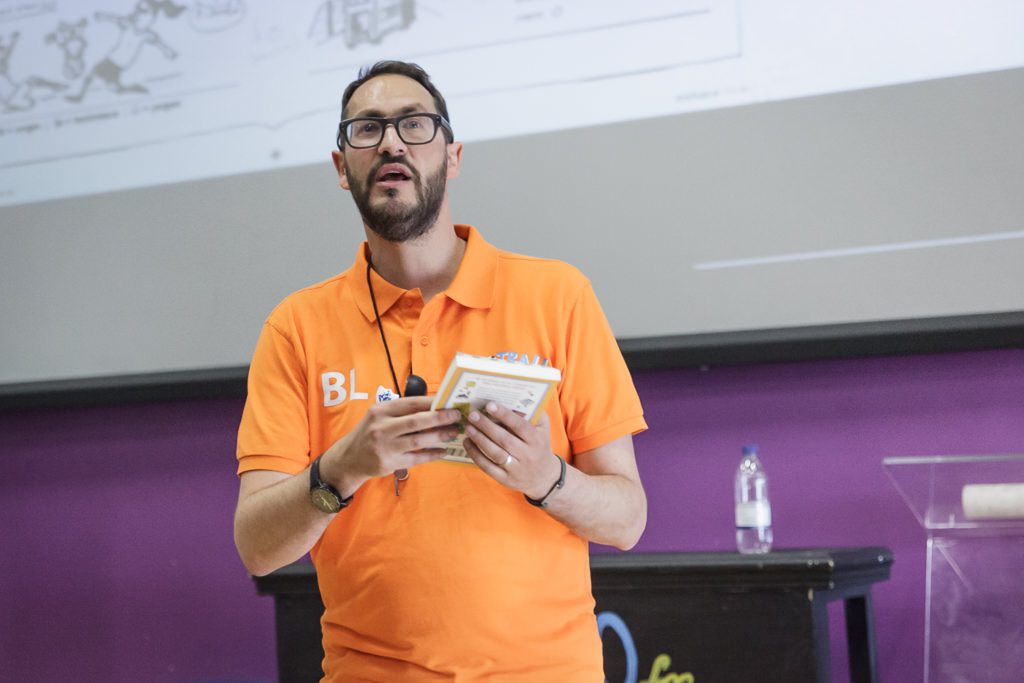 In less than one hour we covered Music – signing our own Cramlington football chants; Biology – the best foods to eat before a match to guarantee you'll play at your best; Geography – why the best footballers in the world come from Brazil;  Maths – ranking the world's top goal scorers and Drama – creating innovative ways to celebrate getting the ball into the back of the net. Along the way students were also treated to teachers samba dancing and heard some shocking stories of what the world's star players including Pele and Lineker get up to both on and off the pitch.
The Football School books are a brilliant mix of fascinating facts and cartoons which aim to explain the trickier concepts of real Science, Maths and much more besides, through football.  Though they can't guarantee to make you better at football they can make you smarter and will definitely get you reading.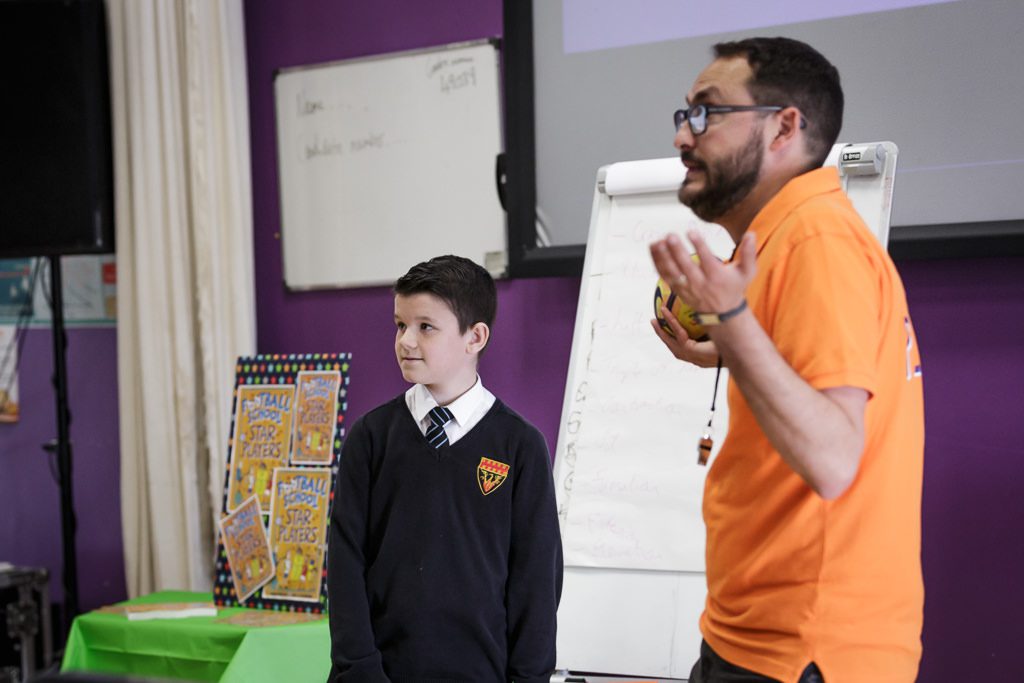 At the end of the event students had the chance to buy the Football School books, including the newest title, Star Players,  and have them signed by their amazing author, Ben Lyttleton. Ben is a sports journalist for the Guardian, FourFourTwo and Sky Sports as well as the author of books for adults about the psychology of perfect penalty taking.  
Thanks to Seven Stories and Walker Books for arranging the event and providing books for sale and to the English and PE Department for their help in setting up the goal! 
Copies of the Football School books are available to buy or borrow from  the Knowledge Cafe.