All of our year groups follow the National Curriculum covering the subjects you'd expect such as Maths, English and Science.
The Key Stage 3 curriculum makes the most of our innovative learning spaces. The classroom spaces are used very effectively to enable students and staff to work in more flexible and varied ways than those typically found in a secondary school.
In year 7 and 8 there are excellent opportunities for students to experience new areas of learning, such as cookery or Spanish; or to catch up on areas in which they are weaker; and for gifted and talented students to take on additional challenges. We call these SECURE lessons. We also use Challenge Wednesday to enable students to tackle a range of problems and issues such as environmental work, sports leadership, photography, martial arts and enterprise activities to name just a few.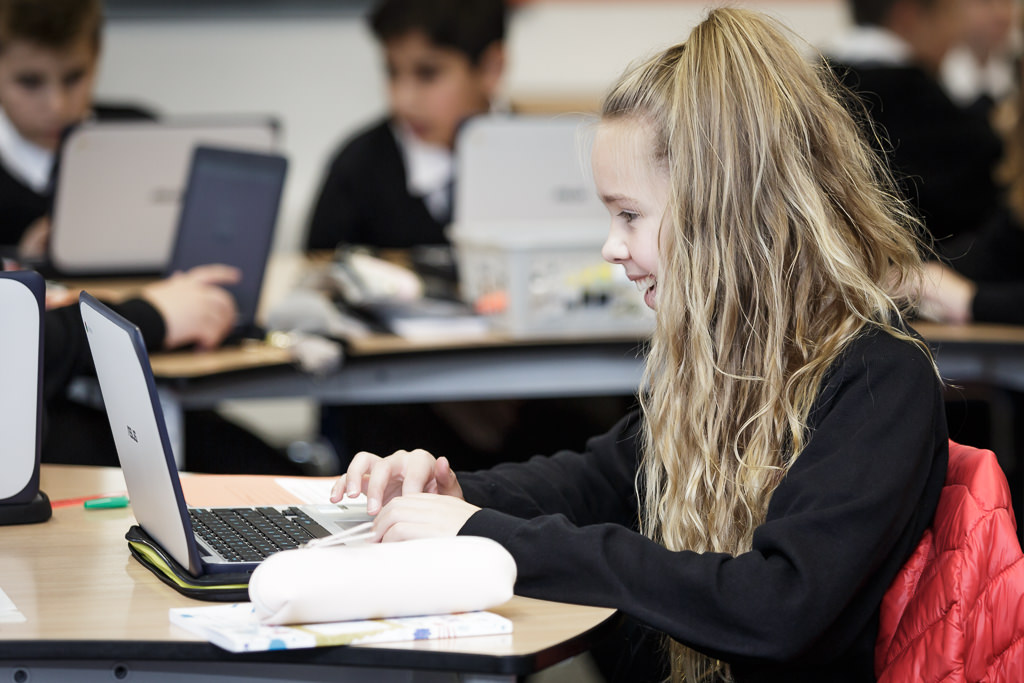 In year 9, students follow an ICT/Computing course. This encompasses a range of skills including an introduction to programming, how computers work, the impact computing has on the world and the cultural and environmental implications of the use of technology.
At Key Stage 4 we offer a range of courses. The variety of pathways are well matched to students' needs and interests and provide a very good range of vocational options. We also have an Applied Learning Centre which a number of students are invited to join in year 10. This offers a more specialist route involving construction, design and engineering. Our Personal, Social, Health and Economic education programme is delivered through our home groups and Well Being days. We have four Well Being days during the year when we suspend normal lessons and study a range of issues such as drugs, healthy lifestyles, crime and punishment and parenting.
In the Sixth Form there is a wide range of courses for students to choose from. Part of their subject time is spent in independent learning, working by themselves on activities set by their teachers. Some students also choose to take an Extended Project Qualification. The study skills they develop before sixth form are essential for them to succeed in their studies. Students are able to choose optional subjects for year 10 during the spring term of year 9. Provisional choices for 6th form subjects are also made during the spring term, final choices are confirmed after the results day in August.
View our sixth form prospectus
For further information about our curriculum please contact us on 01670 712311 or email us.