If you have serious concerns that a student is at immediate risk to harming themselves or others please seek emergency medical help via A&E or by calling 999. 
If you have an urgent concern about the mental health of a child please contact:
NHS Crisis Team: 0303 123 1146
Samaritans: 116 123
Text Shout to 85258  
 At Cramlington Learning Village we take Mental Health very seriously. The video below explains how we all experience 'Mental Health' and how it is important to communicate if we feel ours has deteriorated due to the overwhelming risk factors we each may be facing on a daily basis.
Self Help Strategies
Self-care is about how we can look after our own mental health. The Anna Freud Centre has a number of self support strategies that have been recommended by young people and professionals are available on their website. https://www.annafreud.org/on-my-mind/self-care/
They have also created a booklet to help young people devise their own self-care plan as part of another booklet with advice for young parents and carers on looking after their wellbeing. These strategies were identified by young people aged 11-25 though some strategies might not be appropriate for all ages without support or guidance of a trusted adult.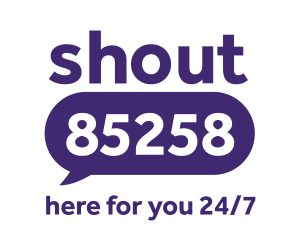 Shout is a 24/7 text service, free on all major mobile networks, for anyone in crisis anytime, anywhere. It's a place to go if you're struggling to cope and you need immediate help text 85258.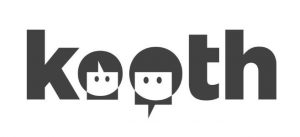 The Kooth team provides free, safe and anonymous online support and counselling. The whole team is made up of friendly and experienced individuals who want to help you.
Bereavement
Bereavement Support for young people 
Childline – information on their website as well as a free support through their webchat and helpline https://www.childline.org.uk/info-advice/your-feelings/feelings-emotions/when-someone-dies/ 
Young Minds – information on their website https://www.youngminds.org.uk/young-person/my-feelings/grief-and-loss/ 
Kooth – speak to trained counsellors for free online or access their monitored discussion boards https://www.kooth.com/ 
Hope Again (part of Cruse Bereavement)  https://www.hopeagain.org.uk/ 
Help 2 Make Sense (part of Winston's Wish) https://help2makesense.org/ 
Grief Encounter – support for young people & parent/carer guides if worried about a young person going through bereavement https://www.griefencounter.org.uk/
Bereavement Support for adults
Cruse Bereavement Support – Bereavement support and information through their website https://www.cruse.org.uk/ and helpline 0808 808 1677
 At a Loss – Bereavement support and signposting https://www.ataloss.org/ 
Grief Guide – Support, advice and resources to help you through grief https://griefguide.sueryder.org/  
Grief Encounter – Support through their website https://www.griefencounter.org.uk/ and the National GriefTalk helpline 0808 802 0111
Bereavement Support for Staff
Champion Health – Champion Health is a free service available to all CLV staff and including counselling services. Please check your staff email and the staff Mental Health bulletins for access requirements https://wellbeing.class.championhealth.co.uk/
Resilience
Resilience is the process of handling different types of stress and recovering from trauma or adversity in tough times. 
At Cramlington Learning Village we want to ensure that our students are given the right support and tools to increase their resilience, confidence and knowledge of support available to them in school and in their local community.
Triage
The Triage team includes pastoral and safeguarding staff who work alongside our mental health team to ensure students receive the most appropriate support for their needs.
Within school students can be referred to:
The BU Group

A Thrive practitioner

A Social, Emotional and Mental Health Teaching Assistant

The Mental Health and Well Being Practitioner
Counselling team
When necessary we can also refer to outside agencies and specialist organisations. 
Wellbeing
AwardPlace WAS Award

Cramlington Learning Village currently holds the Award Place Mental Health and Well being Award for 2020 – 2023. We are currently working towards the 2024 – 2027 award. 
We achieved our verification renewal on the 28th September 2023 and will share the report once it has been published.