We were delighted to welcome author Laura Steven this week to talk about her experiences as a writer and run a workshop with some of our year 10 English students. Laura talked about her experiences in writing for different mediums, from her recently published book to half hour TV scripts, and how to build ideas and concepts in creative writing.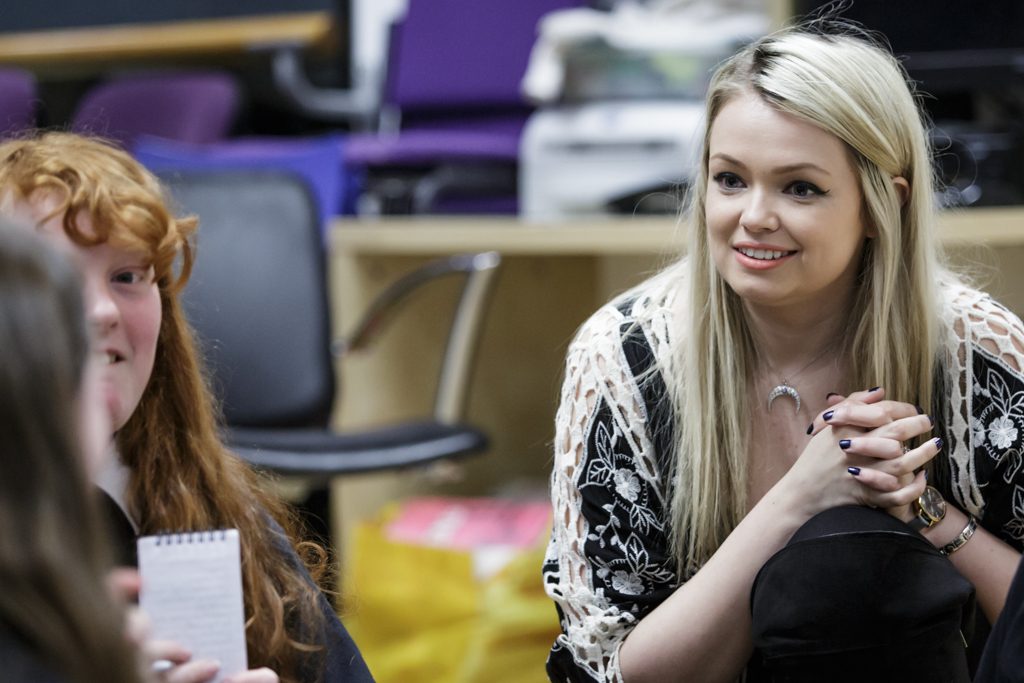 Students were given the task of turning ordinary every day problems such as, 'You have lost your mobile phone, how would you go about finding it?' and 'How could you get someone you like to notice you?' to the more outlandish 'Aliens have invaded, what would you do?' and asked to come up with some imaginative and humorous ways these problems could be solved. Our students did not disappoint and came up with some elaborate stories, developing imaginative characters, locations and some very unique approaches to the problems they were set, with Laura on hand to spur on their creativity.
The session ended with a Q and A with Laura talking about her recently published book, The Exact Opposite of Okay, the processes she went through to write it; she then spent time signing books and discussing with students their love of books.