JLV students rounded off the half-term with an author event with the prize-winning Irish author, Sarah Moore Fitzgerald who visited us to promote her newest book, A Strange Kind of Brave. In a departure from her usual big-hearted stories about family and friendships, Sarah's new book is a dark and gripping thriller with a twist that even the sharpest reader just won't see coming. It's a tale of betrayal, revenge, obsession and opening a restaurant – with some brilliant descriptions of food thrown in!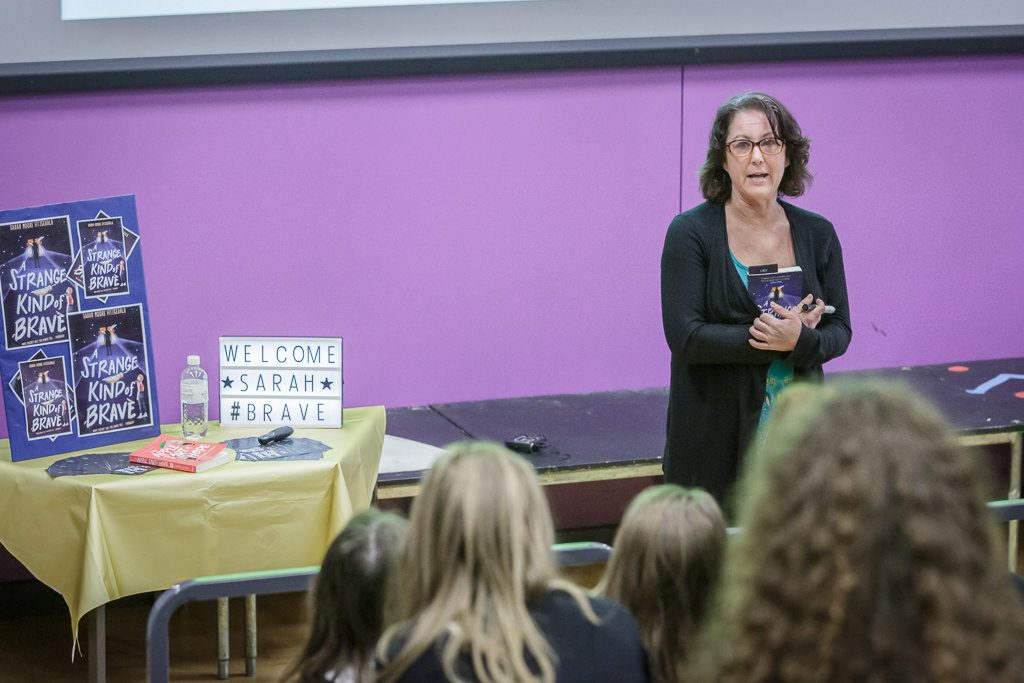 Sarah answered lots of questions from our students about her books, shared her writing tips and gave students some hugely motivational messages about working hard to follow your dreams, before signing copies of her books in the Biome.
As well as being a writer, Sarah is a University lecturer in Psychology and Education in Dublin and was full of praise for our school:
"I've visited CLV once before and when I wrote this new book I just knew I wanted to come back and meet your marvellous and enthusiastic students. Thank you for making us feel so welcome".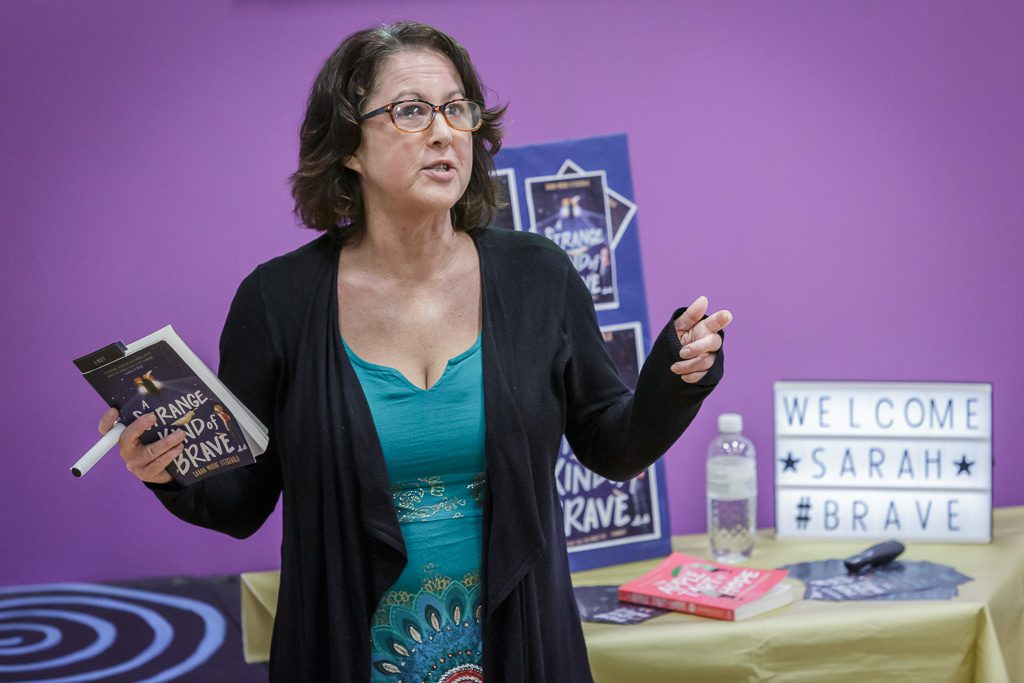 Thanks to Hachette Publishers for funding the visit and to Seven Stories for the books for sale.