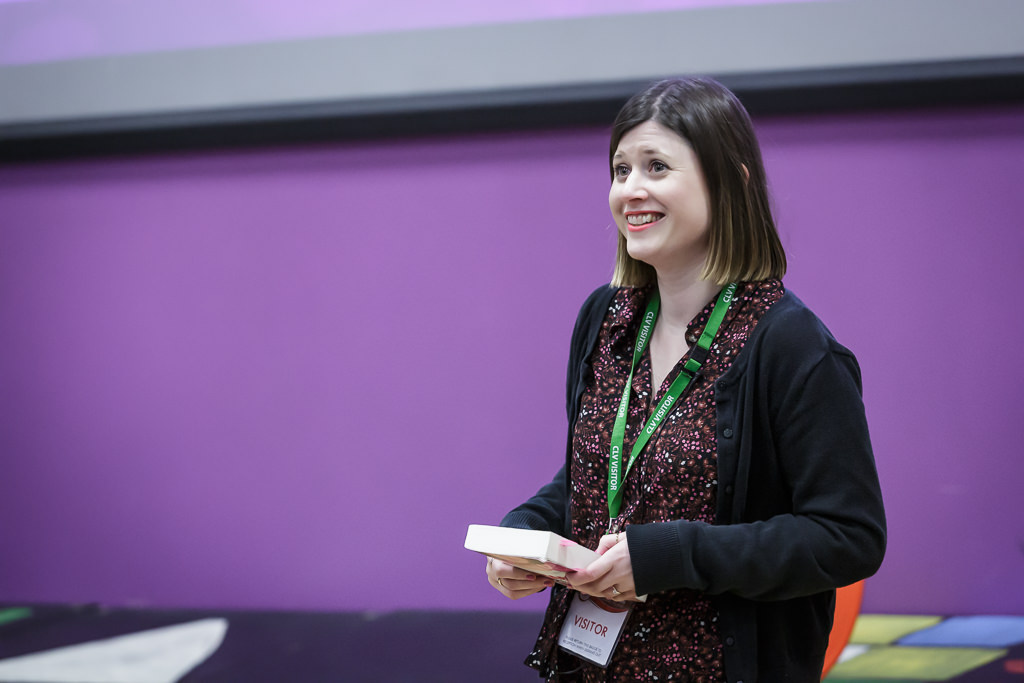 Debut author Kate Weston kicked off her UK book tour with a visit to Cramlington Learning Village to talk to y9 girls about her new novel, Diary of a Confused Feminist. Kate quizzed students on their own views and took questions about what feminism actually means before reading some hilarious extracts.
The book is the diary of 15 year old Kat who wants to be a writer, find herself a boyfriend, win at her schoolwork and stop embarrassing herself at every single opportunity. Despite the light-hearted tone the book tackles very important and relevant  issues of anxiety, depression, social media use and low self-esteem and our girls really appreciated what Kate had to say.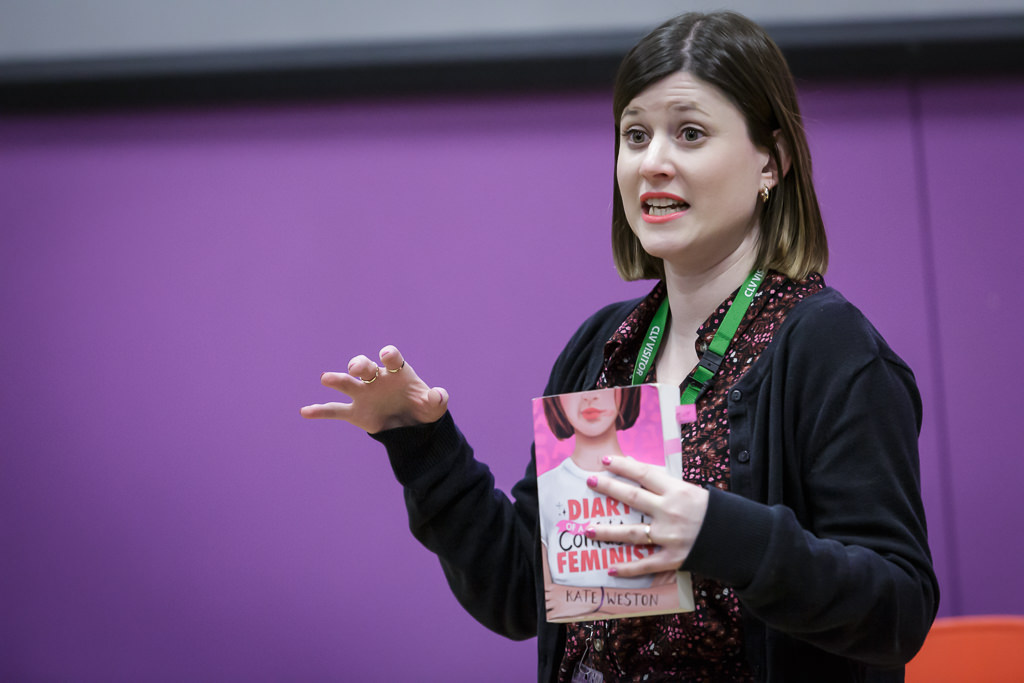 Thanks to Hachette for organising the visit and to Seven Stories for providing the book sales.