Actor, scriptwriter and author Joseph Elliott delivered a brilliant and very memorable event for y7 and y8 students this week. Although better known to students for playing pirate Cook in CBeebies series Swashbuckle, Joseph has just launched his debut novel, The Good Hawk.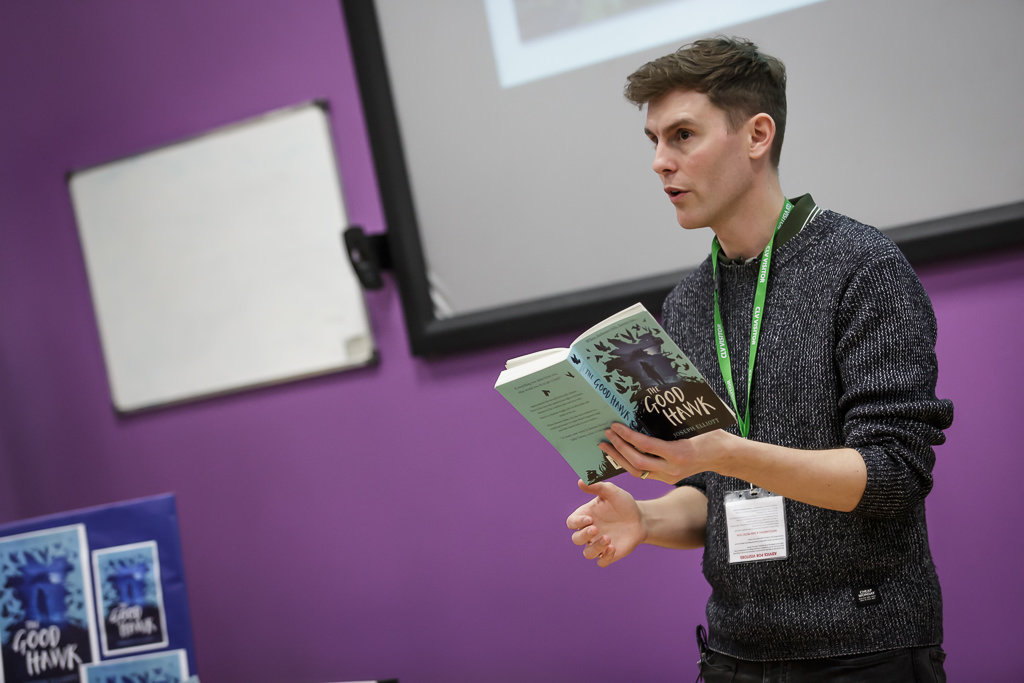 The Good Hawk is a captivating and very dark fantasy set in an alternate Scotland in an age of warring clans and forbidden magic. The story follows Jaime, an anxious boy and Agatha, a girl with Down's syndrome and the extraordinary gift of communicating with animals.  When their clan is attacked by a rival tribe, it is up to these two unlikely heroes to save them. The story is underpinned by important themes of friendship, judgement and what it means to be a hero.   
Joseph chatted to students about being inspired to write the novel after working as a Teaching Assistant for  students with special needs. He explained how this book took over four years to get right, describing his writing process as well as the importance of working with publishers to choose the right cover design.  We were delighted to hear that the book will be the first in a trilogy!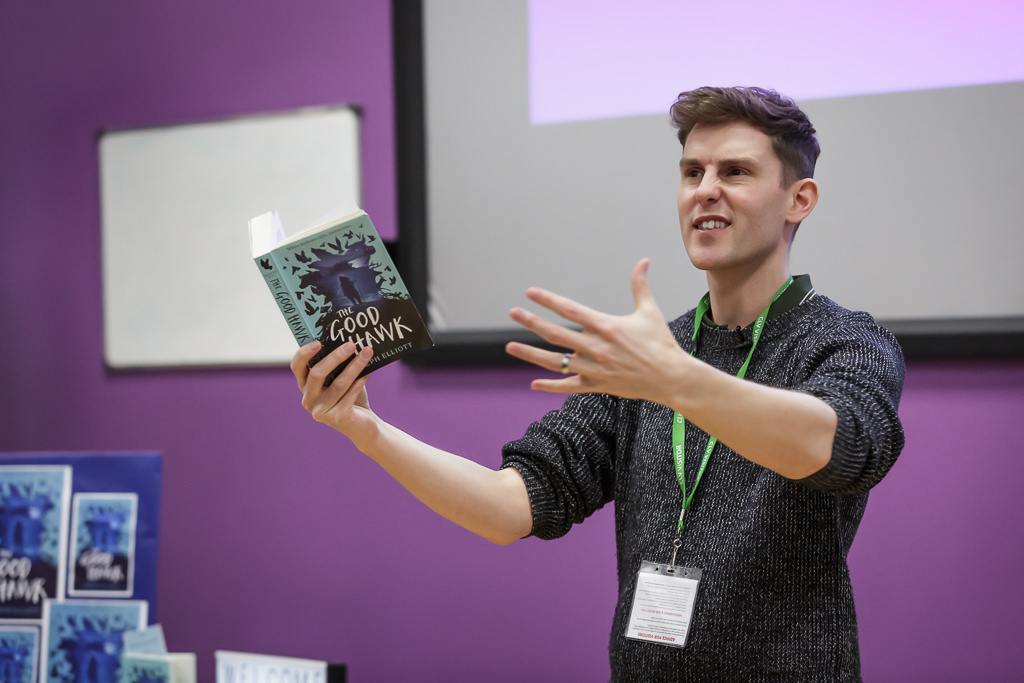 Thanks to First Class Supply for providing the visit and to Seven Stories for ensuring that students could buy their own copy of The Good Hawk and have it signed by the author.