We were very lucky to host a visit from sports journalist, motivational speaker and author, Dan Freedman.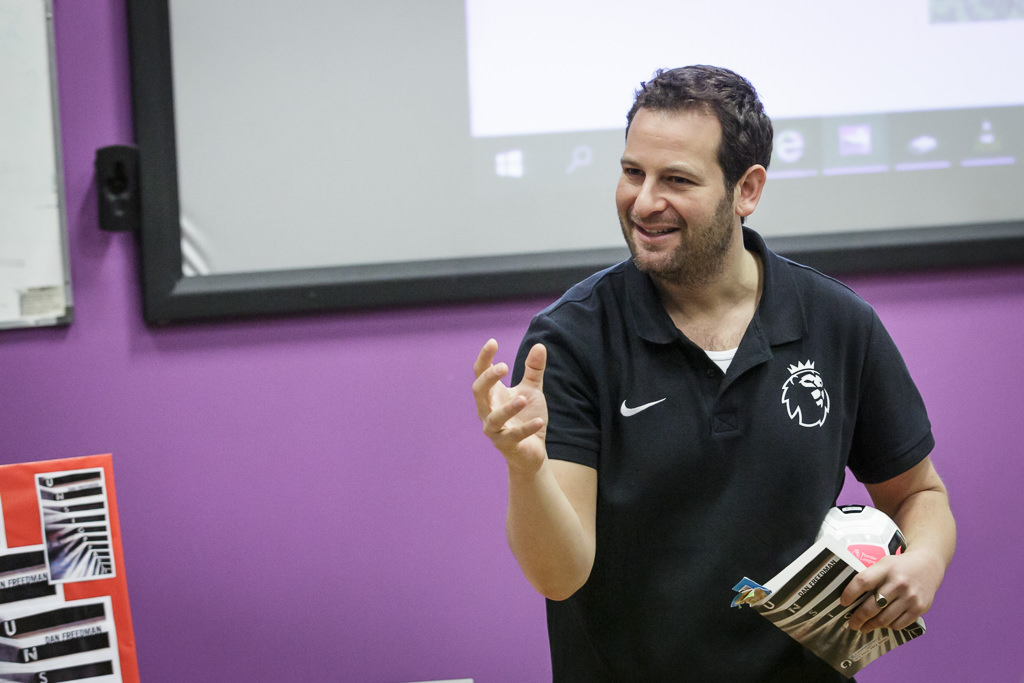 Dan's talk to y8 covered his own journey from being a very reluctant reader to becoming a football journalist and travelling to two World Cups as part of the official England team set up interviewing stars such as Ronaldo, Messi and Beckham. It was this experience, combined with his love of football, which led Dan to writing the phenomenally successful Jamie Johnson series of books which have sold over 800,000 copies.
Dan also explained the challenges of adapting the books for the BBC TV series which has now been watched by 30 million people. The next series starts on CBBC in Spring.
This success didn't happen overnight and Dan talked about the years of rejections by publishers and constant re-writes and edits before his books were published. His underpinning message for our students was the importance of perseverance in going for your goals, whatever they might be.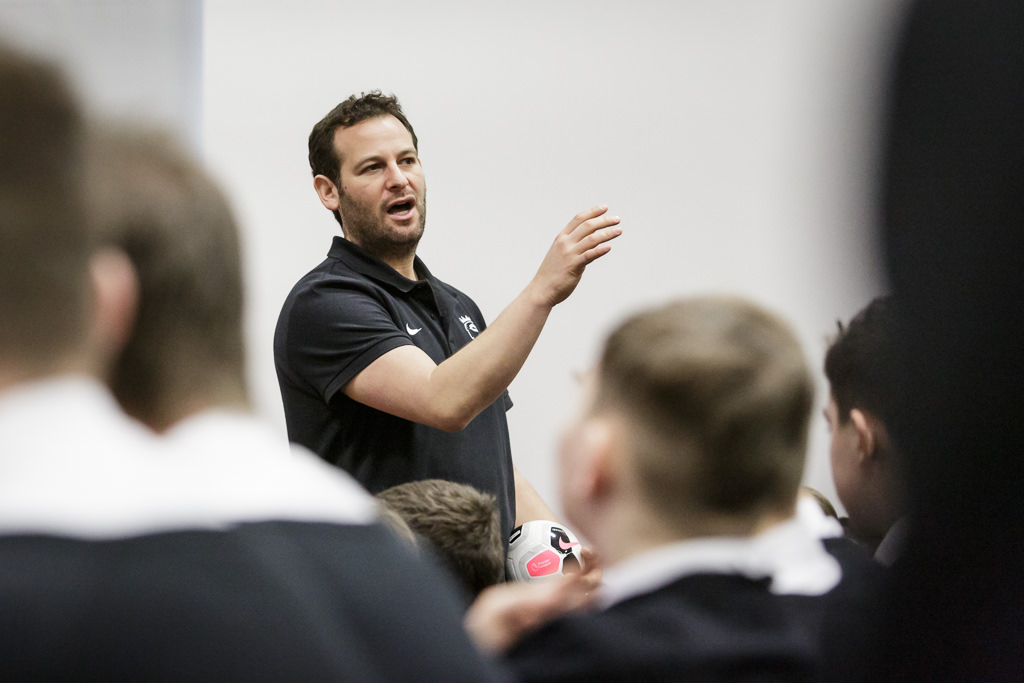 Dan's latest novel, Unstoppable, was published last year and tells the story of talented sporting twins Kaine and Roxy and their battles with each other and their father. The idea for the book came from a youtube video about a real life family in the same situation. He explained that many of his characters are inspired by people around him. A conversation with Alan Shearer inspired the coach in Unstoppable!
Our y8 students had lots of questions to put to Dan, with the best, chosen by Mr Clark, being rewarded with a signed football. Dan told students, "I had to come here because it's a reading school which I've known about for some time. I'll never forget it. Each school is different, but I'll certainly go away with a very strong impression of CLV. It's one of the best schools I've ever visited"
Thanks to Authors Aloud for organising the visit and to Seven Stories for providing the books for the sellout book signing after the event!