Cramlington Learning Village's PSHE curriculum is a planned programme of learning which helps students to develop the knowledge, skills and attributes they need to thrive as individuals, family members and members of society. From making responsible decisions about alcohol to succeeding in their first job, PSHE helps pupils to manage many of the most critical opportunities, challenges and responsibilities they will face growing up. We believe that students should be given opportunities to co-construct our PSHE programme in order for the activities and topics to be more engaging and student friendly. We also welcome a partnership between home and school which helps support your child's personal and social development, and helps deal with issues of increasing complexity such as those related to mental health and staying safe, both online and offline.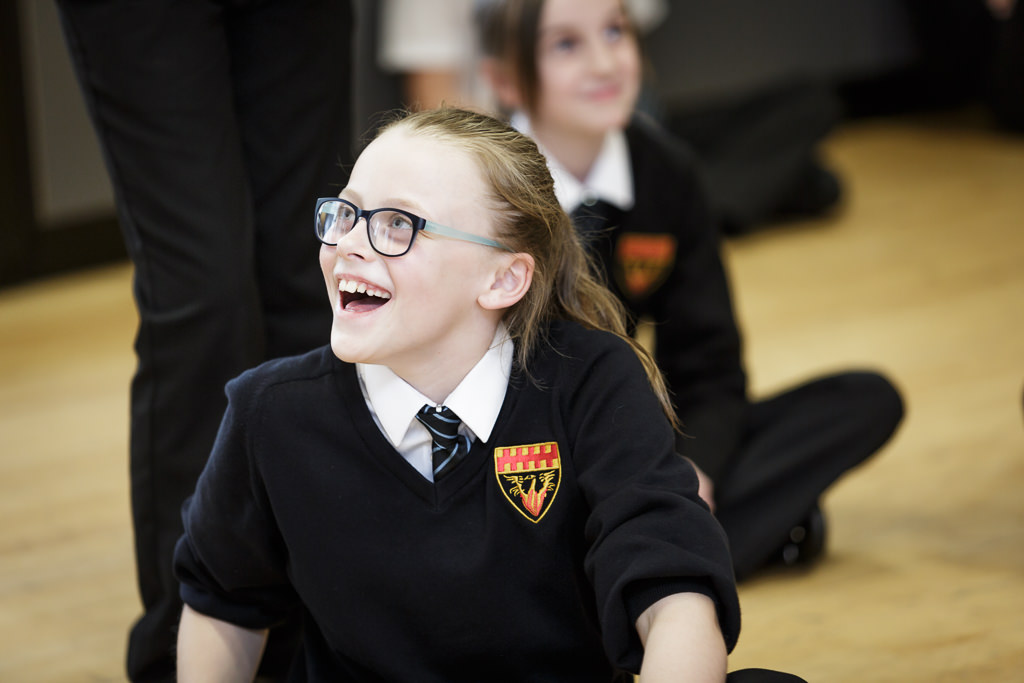 Our PSHE curriculum is divided between a tutorial session around every two weeks and four well-being days throughout the year. The PSHE program ensures that all students are given the opportunity to learn about the importance of each of these topics and develop skills and attributes which are shown to increase academic attainment as well as improve employability and boost social mobility.
Key Stage 3 PROGRAMME
The year 7 programme is designed to support the transition into Key Stage 3 and to help your child settle into life at Cramlington Learning Village.
Throughout the year, students learn about valuing difference, respect for self, respect for the rights and dignity of all persons, and respect for the environment around them.
The programme also looks at keeping safe. This includes sessions around mental health, online safety and healthy lifestyles – including the dangers of drugs, alcohol, smoking and unhealthy eating. Year 7 are also involved in sessions around growing up and puberty. This is a time when young people come under new pressures and changes. Therefore we ensure that all students understand the changes occurring and provide information and approaches to help them deal with them in a sensitive way.
The year 8 programme builds on the knowledge students have gained in year 7 and looks at topics such as peer pressure, discrimination, relationships, sex, healthy behaviours, emotional health and personal safety. Sex education is approached within a broader base of self-esteem and responsibility for the consequences of one's actions. This will support your child to respect themselves and others, and understand difference. Students learn about the significance of stable relationships as key building blocks of community and society.
The year 9 PSHE programme recognises that students are moving from the Junior Learning Village to the Senior Learning Village therefore support is given to help them make a smooth transition.
Year 9 well-being days focus on topics such as relationships and sex, impact of the media, drugs and the law. The topics covered help students to recognise when they and others are at risk and equips them with the skills, strategies and language they need to take appropriate action.
KEYSTAGE 4 PROGRAMME
At Key Stage 4, students extend and rehearse the skills, further explore attitudes and values, and deepen knowledge and understanding acquired during Key Stage 3. The programme reflects the fact that learners are moving towards an independent role in adult life, taking on greater responsibility for themselves and others.
Well-being days focus on healthy relationships and healthy behaviour in relationships, the impact of alcohol and drugs on relationships and the importance of self-care. Students will know more about early warning signs of poor health and how they can become the experts of their own body and the need to speak to health professionals about any concerns.
Students are given revision planning materials in the second half term of year 11 and PSHE sessions are based around how to use these effectively. Revision support sessions are completed during well-being days and sessions around positive mental health are a priority for supporting their academic achievement.