Students in y10 were recently treated to a visit from the critically-acclaimed Young Adult author, Holly Bourne as part of her national tour.
While Holly's previous books looked at feminism and equality, her latest book turns the spotlight on mental health, friendship and the power of kindness. The main character in "Are We All Lemmings & Snowflakes?" is struggling with her mental health until she decides to try to make the world a kinder place. "Books are a really safe way of exploring the darker parts of the human experience and help make sense of life," she told students.
"You can't give somebody a mental health problem by talking about it.  You can actually really help people and open up those streams of support so people will feel less alone."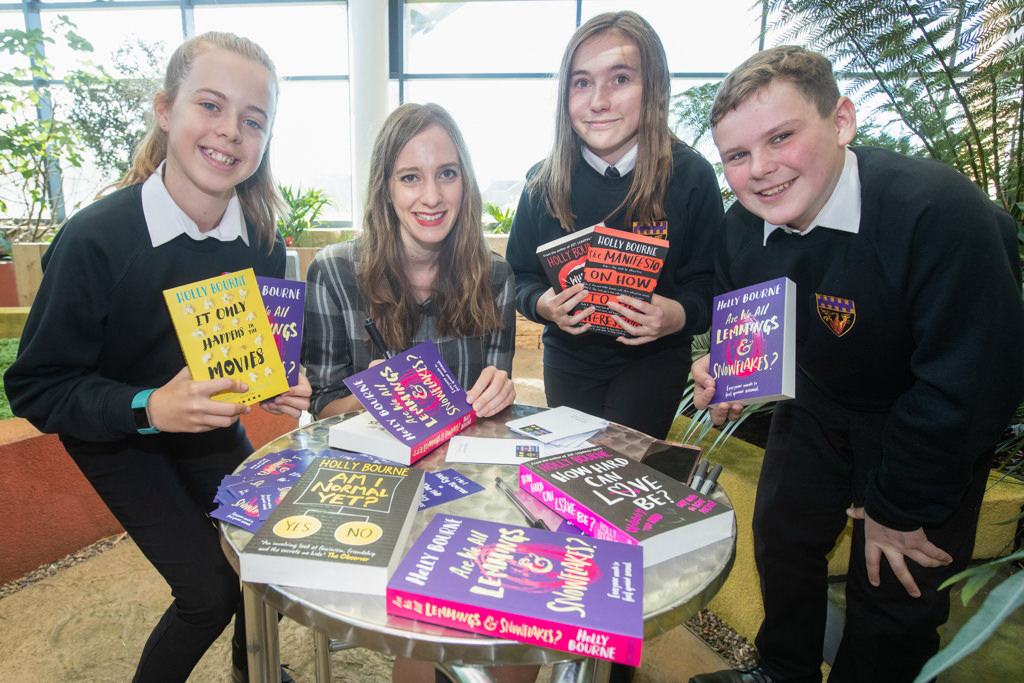 Her visit to the school coincided with World Mental Health Day and the release of a report from the National Literacy Trust which showed that children who enjoy reading in their spare time enjoy better mental wellbeing than their peers who don't read for pleasure.
Holly praised the way Cramlington Learning Village encourages its students to keep reading.
"It's amazing to be in a school which really fosters and nurtures a love of reading for pleasure. There is so much evidence that reading for pleasure has such a beneficial impact on young people – from increasing their empathy levels to improving their mental health."
Holly also shared with students some strategies to cope with stress, encouraging students to be kind to themselves and not be afraid to talk before launching her #kindnessiscontagious campaign.  Students are asked to do just one kind thing each day to create a kindness avalanche and make the world a happier place to live in.
Thanks to Blackwell's Books for the opportunity to host Holly's event.
Photos provided by Steve Brock.