We were thrilled to welcome award-winning Canadian author, Susin Nielsen to Cramlington as part of her whistle-stop tour around the UK to promote her new book, No Fixed Address. Susin spoke about her background, her childhood ambition to be a writer and her previous work in television, before reading the intriguing opening chapter of her new book.
No Fixed Address tells the story of 12-year-old Felix who lives in a van with his mother and pet gerbil – and, like all Susin's previous books, perfectly balances comedy and heartbreak.
This talent for tackling tricky issues like poverty and homelessness is what makes Susin's work so popular with her readers all over the world.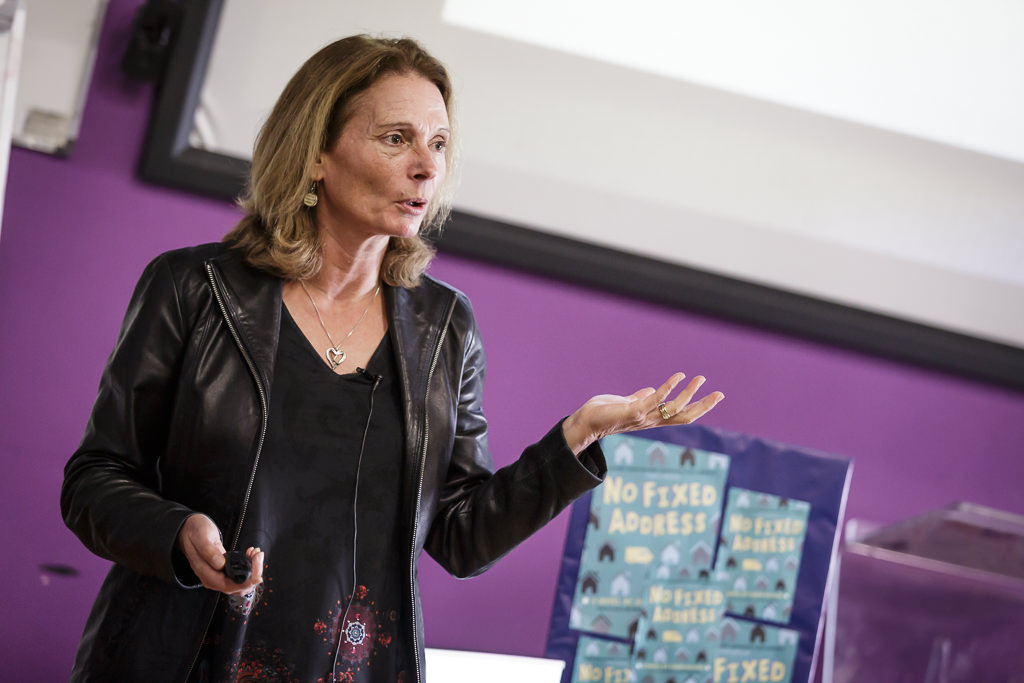 "Hopefully there are kids who read my books and either feel that they are not alone – it's not just them – or they have never stopped to think about what it might be like to be in that situation, and maybe they're just going to be a little bit nicer to that person who is." explained Susin who was overwhelmed by the long queues of students wanting to buy a book at the event.
Harriet Dunlea, from the author's publisher Andersen Press, added:  "It is always a delight to introduce our authors to Cramlington Learning Village where there is a huge enthusiasm for reading, and we are so pleased Susin Nielsen was able to meet the students during her four day UK tour."
Thanks to Seven Stories for the opportunity to host Susin's visit and for providing so much brilliant half-term reading for our students.