Girls in y7 and y8 were treated to an inspirational talk from debut author, Lucy Powrie, whose first book, The Paper and Hearts Society, was published by one of the country's leading publishers this week.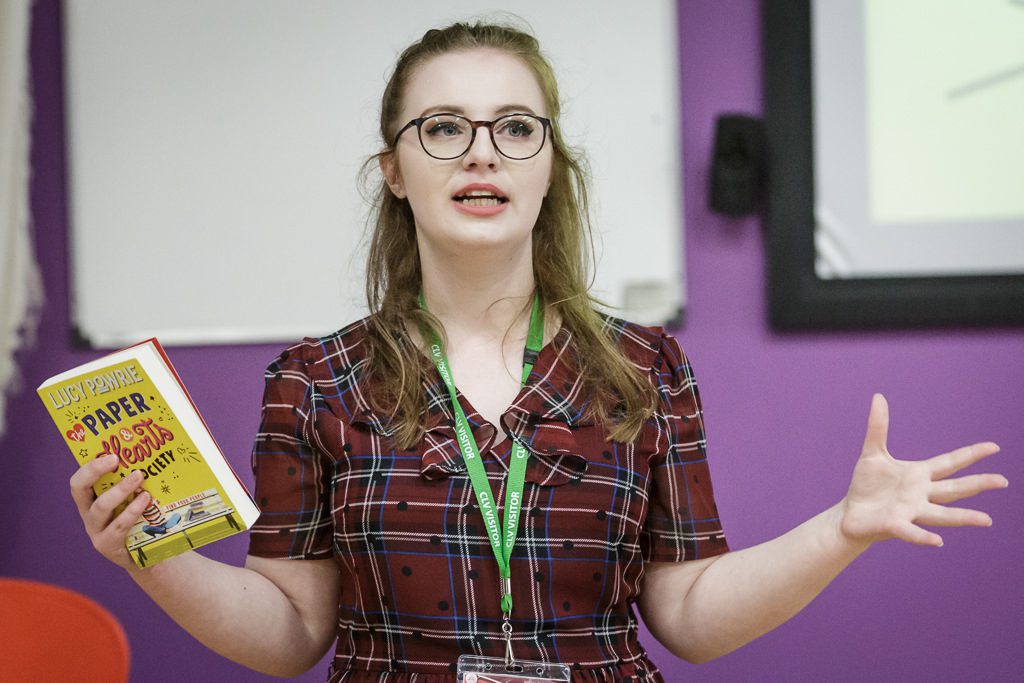 Lucy is well-known as one of the top 10 book bloggers in the UK. At the age of 12, she set up Queen of Contemporary,  "a blog where she could discuss her favourite books with other, like-minded bookish people."   As well as winning awards for her blogging and booktube channel, Lucy is a regular speaker at national festivals and events.
Our students were amazed to learn that Lucy is still only 19 and wrote her newly published novel while studying for her GCSEs!   During her talk Lucy passed on lots of top tips for writing as well as how to make a career out of writing and publishing.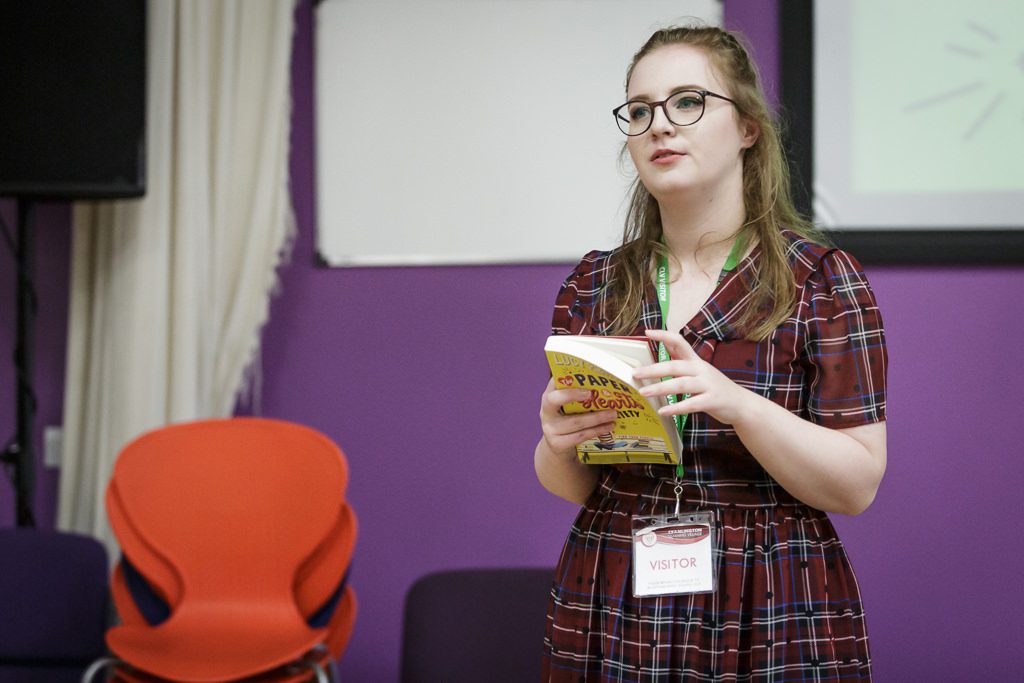 The Paper and Hearts Society is about a book-loving teenager who gives up on trying to fit in and concentrates on just being herself and living her best life.   It looks at the power of friendship as well as online bullying. It also contains lots of other book recommendations and would make the perfect summer holiday read!
The second book in the series, which will be published next summer, sees the characters set up their own LGBT group – it would be fantastic to have Lucy back in school then to talk to our own newly formed Rainbow Alliance group!
Thanks to Seven Stories for providing the books for sale at the event and to First Class Supply who sponsored the visit.